Take On Sustainable Life Skills With Our Comprehensive Wellness Coaching Program
There are so many different things in our lives that impact our overall health and wellness. But too often, we distill all of those things down into just two: exercise and nutrition.
At Tadda's Fitness Center, we believe it's our job to help you understand all of the other elements that factor into your health. That's why we created our Wellness Coaching program, providing professional guidance on everything from grocery shopping, vitamin supplements, elements of your blood, and more!
Fill out the short form on your screen to learn more today!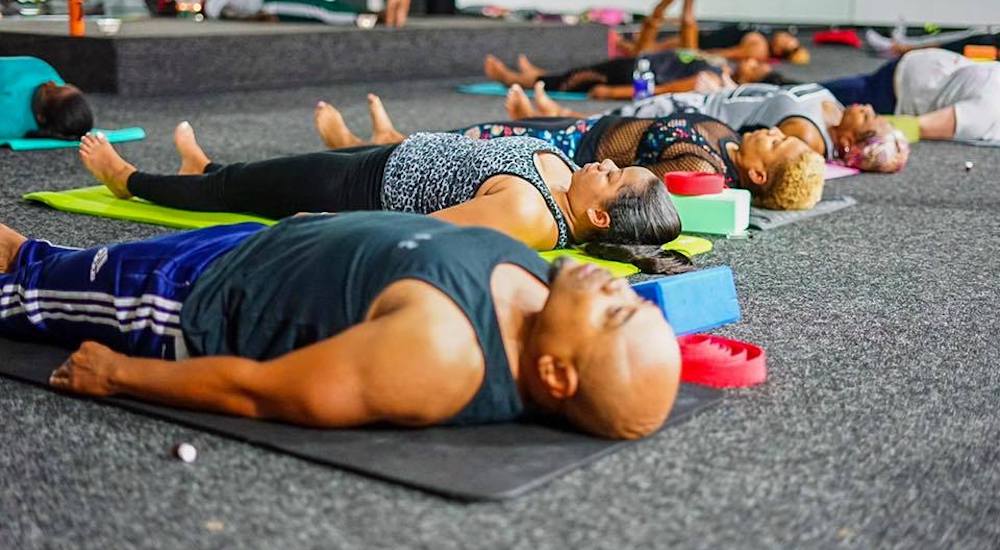 So, What's Included In Our Wellness Coaching?
We're working hard to provide the most comprehensive experience possible with guidance and education in a wide range of things that each of us faces throughout our daily lives.
At Tadda's Fitness Center, we're setting men and women all across Decatur and beyond take on topics like:
CPR: Tadda's Fitness is a premier training facility for CPR in the Atlanta metro area. We offer a variety of options for you to learn lifesaving skills for family and friends, employees, or healthcare providers. We offer American Heart Association courses at our facility and you will receive a 2-year certification. Our CPR training includes:
Heartsaver® CPR AED (Infant/Child/Adult): The skills learned in this course will help you recognize cardiac arrest, get emergency care on the way quickly, and initiate CPR until EMS arrives.
Heartsaver® First Aid CPR AED (Infant/Child/Adult): This course covers first aid basics for the most common first aid emergencies, including how to recognize them, how to call for help, and how to perform lifesaving skills. It also helps you to recognize cardiac arrest, get emergency care on the way quickly, help a person until EMS arrives, and use an automated external defibrillator (AED) in a safe, timely, and effective manner.
Basic Life Support (Infant/Child/Adult): Basic Life Support training reinforces healthcare professionals' understanding of the importance of early CPR and defibrillation, basic steps of performing CPR, relieving choking, and using an AED; and the role of each link in the Chain of Survival.
Grocery Shopping Tour: Grocery shopping can be a daunting task, but it doesn't have to be! Allow Tadda's Fitness team to take this stress away by meeting you at Dekalb's Farmers Market. Aisle by aisle, a team member will help you make better food choices, show you how to read labels, introduce new ingredients, pick out healthy on-the-go options, answer your food and nutrition questions along the way and provide grocery shopping and meal planning tips. The grocery store tour is about 90 minutes long and the cost is $75. Contact Tadda's Fitness for questions and/or booking!
Nutrition Coaching: Tadda's Fitness is here to help you reach your nutrition goals with a realistic approach that accommodates your lifestyle, current routines and eating preferences. Whether we meet in person, by phone or internet, together we will develop practical strategies to bring your closer to your personal health goal. Small, personalized and simple changes make a big difference in your health. Healthy eating habits have the power to make you feel and look your very best!
Vitamin B12: We offer high-grade Vitamin B12 Injections that provide nutritional support for people who feel fatigued, run down, have joint pain, or just need a boost to the immune system.
Blood Type Testing: Blood typing is a means used to medically categorize a person's specific type of blood. Blood type is determined by looking at the makeup of red blood cells to find out whether or not certain proteins, called antigens, are present. Here we'll go over the details of blood typing, including how blood type is determined, what the different blood groups are and why blood typing is important, as well as how you can get the answer to the question "What is my blood type?"
Another reason blood type matters is that knowing yours can help you take better care of your health. That's because your blood type can make you more prone to certain health issues. For instance, studies have shown that people with type AB blood have a higher risk of heart disease as compared to other blood types, while type O people are more likely to get ulcers. Knowing your blood type and the health risks associated with it can help you and your healthcare provider create a preventive care plan tailored to those specific needs.
Cholesterol Screening: 1 in 6 adult Americans have high cholesterol and don't know it. High cholesterol does not usually display symptoms, and it is a risk factor that can increase your chance of developing or suffering complications from serious health problems such as heart disease and stroke. A screening can help identify if you have high cholesterol and our practitioners can provide recommendations if you do.
A1C Testing: The A1C test—also known as the hemoglobin A1C or HbA1c test—is a simple blood test that measures your average blood sugar levels over the past 3 months. It's one of the commonly used tests to diagnose prediabetes and diabetes, and is also the main test to help you and your health care team manage your diabetes.
IV Therapy:
What Is IV Nutritional Therapy?
IV nutritional therapy (a.k.a intravenous therapy, IV nutrition, IV therapy or IV nutrient therapy) is a type of therapy commonly used for its wide range of health benefits, which can include anti-aging, improved immune system minimized anxiety, reversed symptoms of hangovers and more. Although many may believe that nutrient deficiencies aren't so common anymore, there are still many individuals who aren't getting the essential nutrients our bodies need to perform optimally.
Because IV treatment is administered directly into the veins, the results are faster than those of oral or other traditional medicines. Physicians believe IV nutrient therapy can be safe, effective and restorative, and can be customized to suit the unique needs of each patient individually.
Tadda's Fitness offers a variety of IV kits to suit many different needs.
Possible Benefits of IV Nutritional Therapy:
• Boosts Energy & Increase Metabolism
• Detoxifies the body
• Enhances the immune system
• Helps prevent illness
• Decreases artery plaque
• Combats chronic fatigue
• Improves hangovers
• Reverses symptoms of malnutrition
• Assists with age management
• Helps treat Parkinson's disease

Don't Miss Out On Our Wellness Coaching Here At Tadda's Fitness Center!
If you're ready to take control of your health once and for all, join us here at Tadda's Fitness Center here in Decatur and see everything we have to offer. Our Wellness Coaching program is setting men and women all across our community up for success and we can't wait for you to be next.
Fill out the short form on your screen to learn more today!