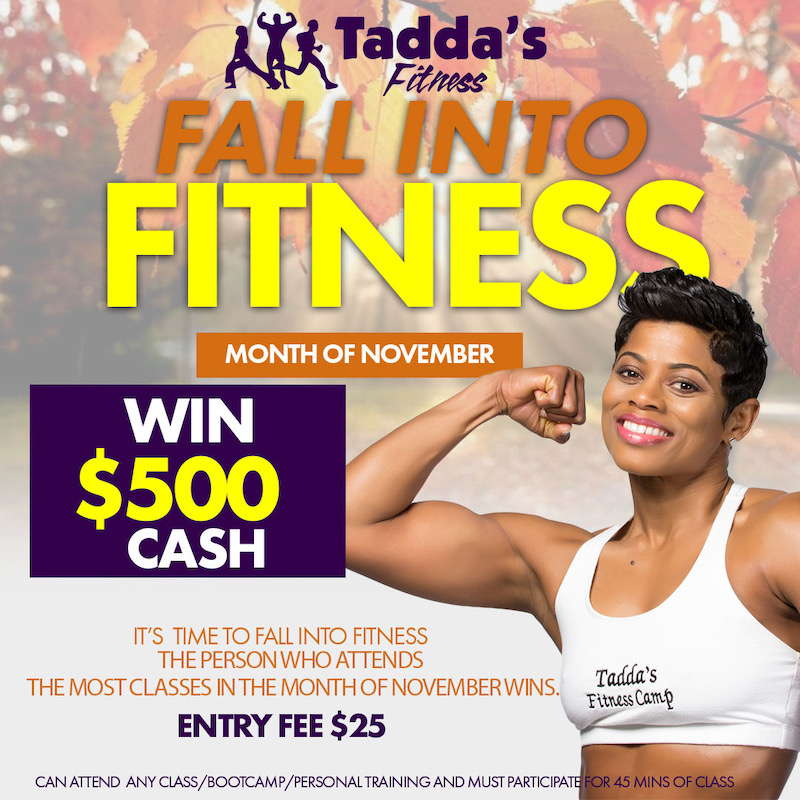 HOW DOES IT WORK
It's time to FALL INTO FITNESS! What better way than with a challenge. This will be our second time doing this challenge.
Most challenges are how many steps you do, calories you burn or who loses the most weight. This challenge is so simple...whoever attends the most classes in the month of November will win $500 CASH.
Who is this for: Every TFC member, NEW clients or anyone wanting a jumpstart their fitness and get in the best shape of their life.
Benefits: If you come more often you will lose weight, calories and feel healthier. BONUS-You will continue to accumulate TFC reward points. WOW!
What classes count: ALL CLASSES OFFERED AT TFC! Bootcamp (join the remainder of this camp we have 3 weeks left). Personal Training, our Classes (i.e. Worktime, Kickboxing, Spin and many more) Rodney's Strength & Conditioning Course and Silver Sneakers. (You must attend for at least 45 minutes of the 1-hour classes or a full 30 minute class session to qualify)
You must pay $25 challenge fee to enter.
The Winner will be announced on Monday December 2, 2019
Good luck and No Mess
Register Today!