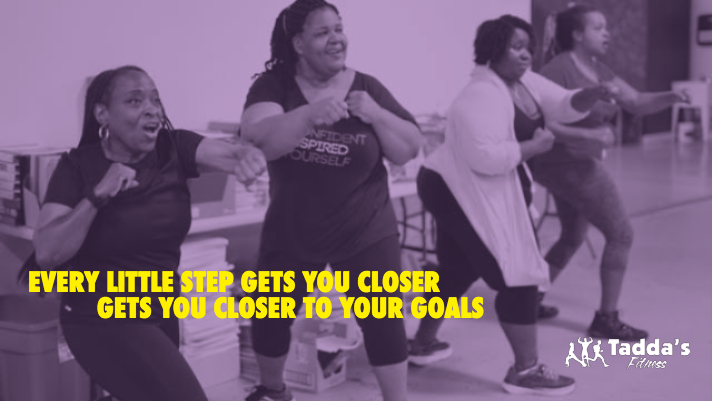 August 7, 2019 "Every little step gets you closer to your goals!"
In life, patience is not about waiting; it's the ability to keep a good attitude while working hard on your dreams, knowing that the work is worth it. So if you're going to try, put in the time and go all the way. Otherwise, there's no point in starting. This could mean losing stability and comfort for a while, and maybe even your mind on occasion. It could mean not eating what, or sleeping where, you're used to, for weeks on end. It could mean stretching your comfort zone so thin it gives you a nonstop case of the chills. It could mean sacrificing relationships and all that's familiar. It could mean accepting ridicule and questioning from your peers. It could mean lots of time alone in solitude. Solitude, though, is the gift that makes great things possible. It gives you the space you need. Everything else is a test of your determination, of how much you really want it.
And if you want it, you'll do it, despite failure and rejection and the odds. And every step will feel better than anything else you can imagine. You will realize that the struggle is not found on the path, it is the path. And it's worth it. So if you're going to try, go all the way. There's no better feeling in the world… there's no better feeling than knowing what it means to be ALIVE.
I thank you guys for another successful camp. We had a lot of people lose great weight and reach their fitness goals and many still on the path of fitness. Below are some non-scale victory testimonies, because not every victory begins or ends on a scale.
"Hi Tadda, I just wanted to reach out to you. Although I did not complete the full six-week camp the way I intended to due to my work schedule and some household issues. I am happy to say that I received some good news today! I had a doctor's appointment and my A1c (lab result) is now 6.5 which is awesome for me because over this last year it has been 12. My blood pressure is now 120/78, the lowest it has been in years. I haven't been completely on track but this motivates me to do more for myself. My doctor took me off of my insulin and I'm down to taking Metformin daily and he stated if I continue with my healthy eating and exercising it will only get better from here. So, thank you Tadda and I will be front and center for the next bootcamp. No Mess"
"Hey Tadda, I just want to thank you. When I first came to you, I was nervous and constantly stating what I could not do secondary to my bad knees, horrible eating habits and sedentary lifestyle…however you changed that in a matter of 6 weeks. I lost almost 10 LBS and I thought that would be the highlight of my camp, but for me it's that fact that I can now bend down and hold a squat, something I haven't done in 7 years. I dreaded the Monday run days however I came weekly and gave it my all. I started off running 45 minutes and 38 seconds and when I crossed the finish line at 36 minutes and 15 seconds (knocking 9min.23sec off) I knew my life had changed. My co-workers, family and friends have seen a big difference in me and I thank you for letting me know that health and fitness is for everyone at any age and in any condition. I will see you next camp and the camp after that. No Mess"
...